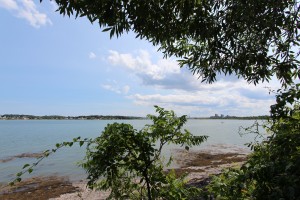 What a chill weekend on Grape Island! This was the 6th iteration of Rob's famous Harbor Island Chillout. Pizza oven was in effect and the pipeline was full of pizza thanks for the efforts of Kirin and Rachel.
The weather was nice, too. Right around 80F with a cool breeze. Water was cold. Perfect for taking a quick dip to cool off. All in all, a good time.
Photos from the Harbor Island Chillout v6.0 here.
If you want to contact me, click the "About" link at the top. Cheers! 🙂