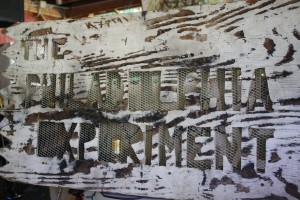 For a long time, I had heard about this thing called PEX that took place in the Philadelphia area. Only 1 or 2 of the people I knew had ever gone, mostly because it coincided with when Firefly took place. So this year I decided to skip out on Firefly and check out PEX 2014 — aka. The Philadelphia Experiment.
What did I find?
In short, PEX is a lot like Summer Camp for Burners. It's a lot like a regional Burning Man event, except that everything is "less hard-core". (read: easier)
For example, at Burning Man and most regionals, there is no garbage cans, no recycling bins, no butt buckets, no water spigots, no electrical outlets, no showers (hot or cold), no nothing! You bring everything you need in and you pack everything out.
PEX had showers, flushable toilets, garbage cans, recycling bins, butt buckets, water taps, electricity, etc… Oh, and there is a swimming pool, too. Which means one thing: pool party! (And a pretty awesome one at that.) Some would see this as a plus, others as a minus. In the end, I suppose it just is different.
Regardless of how you slice it, I met a lot of lovely, wonderful people there and took a lot of pictures.
Please check out my photos of PEX 2014 and let me know what you think!